Purpose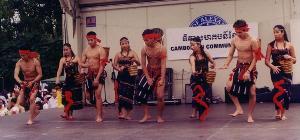 The purpose of celebrating the Cambodian Community Day is to bring Cambodian and American families/communities together to recognize Khmer achievements, strengthen Khmer voice and cultures, share Cambodian heritages, and to have fun. Please come and join us. By working together and sharing our ideas, we all can make to most out of the CCD.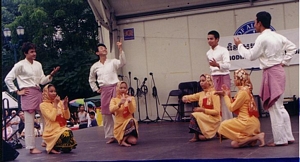 The CCD committee plans, coordinates and executes the CCD yearly event. All Cambodians and Americans in the United States, and abroad, are welcome to join the committee. All persons attending the regularly held committee meetings are welcome to share ideas and to take on any responsibility and commitment in areas best suited with his/her abilities.
We, Cambodian-Americans, adopt America as our own and enjoy life and freedom here. But we have never forgotten that we also came from a land rich in heritage, culture and tradition. We like to integrate them into American society. Our children are born and raise her.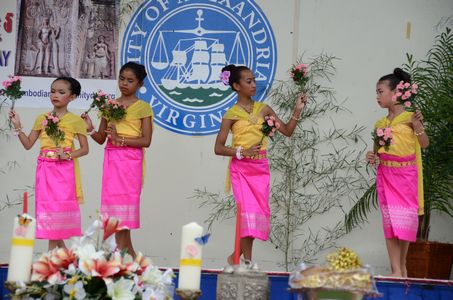 The festival offers an opportunity for young Cambodian American to learn about their root. In the Washington, DC Metro area, there are two groups (the Buddhist Society of Maryland and the Cambodian American Heritage, Inc.) that teach young Cambodian-Americans to perform classical dances. This is a daunting task that requires patience and discipline. CCD would like to further promote the cause by inviting them to come and perform at our festival. The results are astounding as the public recognizes and admires their talents.
 Also, CCD fosters a mutual understanding between American communities and ours, seeks to remove cultural barriers. We also attempt to erase a bad perception that Cambodia is a killing field. Moreover, we want to show the world our abundant heritages which the world never heard of. We want to bring them to light. By doing that, we believe we can live together in harmony.
If you never come to our festival before, please join us this year and check out what you have been missing. Check out our picture gallery. Below are just few  samples of what we have accomplished. The children are our main motivation. Most Cambodian adults grew up in Cambodia. They have experienced our culture. Cambodian-American children do not have many opportunities. CCD is gearing up to provide the experiences about the Cambodian culture to children. If you are the parent of adopted Cambodian child, this is one of a lifetime event that you do not want to miss. Please come and join a fun together at Ben Brenman Park this year.
Check out what we have done in the past 10 years.