Kampot Province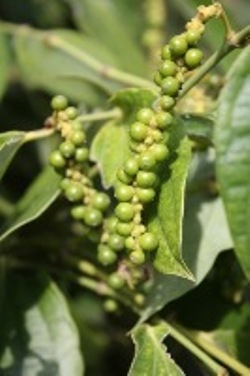 Table of Contents
♦  Overview
♦  Black Pepper Farms
♦  Salt Production
♦  Kampot Fish Sauce
♦  Protected Bird Sanctuary
♦  Tourist Attractions
    •  Bokor Mountain
    • Teuk Chhou Rapids   
Overview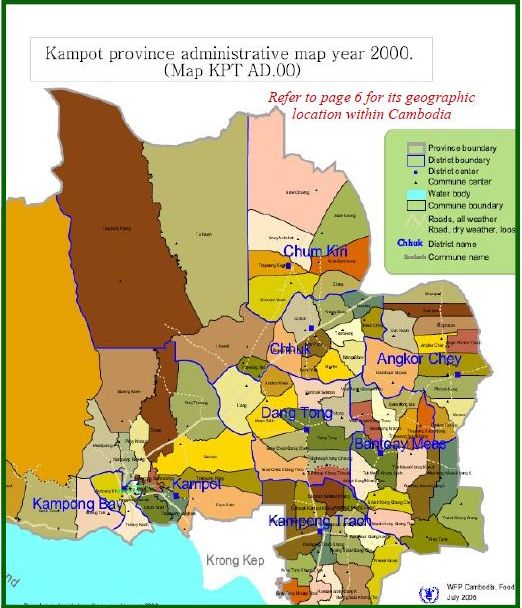 Kampot, situated in the coastal region, is one of the most beautiful provinces of Cambodia. It shares a border with Vietnam to the east and Gulf of Siam to the south. This province offers visitors spectacular natural attractions, plentiful historical and natural wonders, many ­tourist sites such as waterfalls, rivers, beautiful beaches, offshore islands, and picturesque mountains. 
Beside Elegant colonial architecture on top of Bokor Mountain, Kampot is best known for its famous black pepper, fish sauce and table salt producer. It is also renowned for the quality of its fruits (durian, coconut, mango, etc.). 
Kampot town is its capital. Kampot has a population of 585,110 and consist of eight districts divided into 92 communes with a total of 477 villages. The eight districts are: 
1.  Angkor Chey 
2.  Banteay Meas 
3.  Chhuk
4.  Chum Kiri
5.  Dang Tong 
6.  Kampong Trach
7. Teouk Chhou, changed from Kampot district in 2008 
8.  Kampot Town, changed from Kampong Bay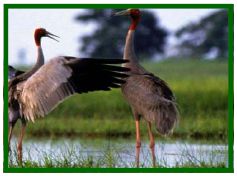 Kampot is also a home for Sarus Cranes, a vulnerable species that has gone extinct in multiple Asian nations. The main purpose of creating this new sanctuary for threatened bird in Kampot province, sub-decree by the Cambodian Government, is to protect the cranes from dying or being killed by hunters. During dried season, Sarus Cranes fly in from different places to this conservation land for foods and shelters.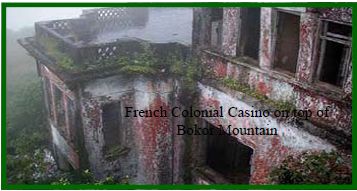 Old French colonial architecture on top of Bokor mountain are still in charming condition for most visitors. Kampot river, an inland from sea, runs through Kampot capital and is a perfect place for sunset view. Fishing and farming are the main activities; durians and melons grow in abundance. Other vantage points for visiting are nearby Kep beaches and small islands (Kep is now itself a province).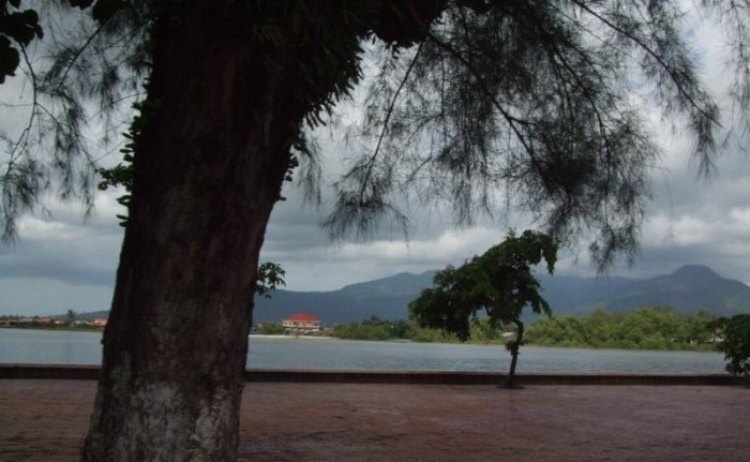 Black Pepper Farms 

Black pepper cropping is nothing new in Cambodia. They have been grown in Kampot since the 1400s. Growing black pepper becomes a culture of tradition. In 19th century, when Cambodia was integrated in Indochina under French Protectorate, black pepper farming was intensified as all the spices were exported to France and Europe. The culinary qualities of Kampot pepper quickly made his reputation as the best pepper in the world. Indeed, this pepper has fragrance and wonderful flavors. The farming activities were halted when Khmer Rouge seizes of power (1975-1979). The unstable situation in Cambodia following Khmer Rouge era have derailed the culture and operation of Kampot pepper. Nowadays, the resurrection of pepper cultivation in the province of Kampot is back to current taste and spice. It is highly regarded and coveted by French chefs. Local people in Kampot are proud of its famous black pepper, which is still widely available in Cambodia. Black pepper is a flowering vine in the family, cultivated for its fruit, which is usually dried and used as a spice and seasoning. The fruit, known as a peppercorn when dried, is approximately 5 millimeters in diameter. The color is dark brown to black when fully mature, and contains a single seed. 
Kampot Pepper is grown naturally following the essential principles of organic agriculture in soil building and conservation, pest management, and heritage-species preservation. Pepper is a vine that grows along standards consisting of vertical poles. This vine originating from the tropical forests requires a hot and humid climate as well as a regulated exposition to the sun.The pepper vine starts producing crop afer 3 years. It can reach the maximum height, as high as 5 meters in 6 to 7 years and can live up to 30 years. 
Salt Production

There is a saying "meal without salt is like cake without sugar". Kampot is where salt is produced for local consumption. and export.Although Kampot is known for production of iodized salt, there had been only limited success in producing it in large quantities. This was due to the scattered of many small to medium sized salt producers in Kampot and Kep provinces and the lack of infra structures, investment fund, and legislation requiring them to iodize all theirsalt. Before Pol Pot regime, only a few businessmen owned some 3,000 hectares of salt farming land. They hired workers to work in their farms. They market their product all over the country. During Khmer Rouge time, salt farming was established in the form of socialist cooperative. The salt product from this field was reported moderate quality. Kompong Trach, Ses Sor and Kep were empty land during that time. During the State of Cambodia most of salt farming lands are occupied by the State through public entrepreneurs. Some were controlled by private corporative sectors.The basis for production and supply of iodized salt in Cambodia is the production and harvesting of solar salt in Kampot and Kep provinces. Annual production of iodized salt ranges from 72,000 to 106,000 MT depending on weather conditions and the duration of the overcast period during the production season. The salt fields are closed to the ocean, and water is let in from the ocean to the fields. The fields are then blocked from the ocean, and the water is allowed to evaporate, leaving salt crystals. This process is repeated many times. The raw salt is then collected and piled up in warehouses in the salt fields. Then, it's delivered to the salt factory, where it is cleaned, Iodine is added, and packaged in 50 Kilogram bags, for shipment throughout the country. All salt production is done without any machines - all manual work by humans, mostly women.  
Kampot Fish Sauce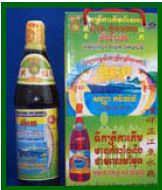 Kampot is also famous for its Kampot fish sauce. Fish sauce is a common and popular product for Cambodians in daily life. Kampot province located along the coastal area has sufficient ability to produce fish sauce for local consumption and export to foreign countries. Fish sauce from Kampot is highly popular in Cambodia. Southeast Asian fish sauce is often made from anchovies, salt and water, and is often used in moderation because it is intensely flavoured. Anchovies and salt are arranged in wooden boxes to ferment and are slowly pressed, yielding the salty, fishy liquid.
Protected Bird Sanctuary
A conservation area in Kampot province was established by the Cambodian government to protect Sarus Cranes, a vulnerable species that has gone extinct in multiple Asian nations. About 30 percent of Cambodia's Sarus Cranes reside in Kampong Trach wetlands where the cranes find their foods. Kampong Trach is one of the three most globally important non-breeding sites in Cambodia for the South-east Asian race of Sarus Crane. It lies close to the sea and has a tidal regime, supporting mangrove and salt marsh vegetation in addition to wet grassland. The other two are at Ang Trapeang Thmor, which has been a reserve since 2000, and at Boeung Prek Lapouv, where BirdLife and Forestry Administration also worked successfully to establish a Sarus Crane reserve in 2007. The Sarus Cranes usually arrive in late November and remain until early May when they begin their migration to the wetlands in the northern and eastern plains of Cambodia where they breed.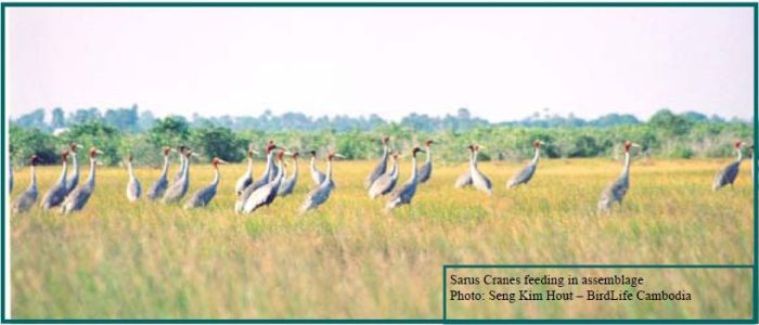 Sarus Crane populations have been decimated in recent decades due to the degradation and loss of wetlands and the ingestion of pesticides. Hunting has also played a factor in depleted numbers. The International Union for Conservation of Nature lists the Sarus Crane as a "vulnerable" species. Other subspecies live in India and northern Australia in greater numbers, but the worldwide population is approximately 20,000. Populations have gone extinct in Thailand and the Philippines. 
Tourist Attractions
Bokor Mountain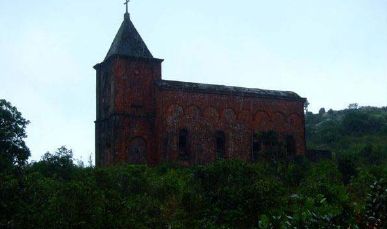 Bokor Mountain locates in Kampot province, about 10km from town of Kampot and about 190 km from Phnom Penh. It is designated as Cambodian National Park. It occupies the southern most peak of the Elephant Mountains. The plot of land on the Elephant Mountains was acquired for the park in the year 1916. Later in 1960's, the French Protectorate and then Prince Norodom Sihanouk designed that picturesque plot of land as an altitude resort. It is a place for ride, scenery, cool mountain air, adventure, and relaxation. It offers a breathtaking view from the hill top overlooking Cambodian coastal line and many beautiful offshore islands. The Bokor National Park is the primary wooded area of the nation and is quite prosperous in the terms of the prevalent flora. This park provides a hostage to globally endangered animals like the tiger, chestnut – headed partridge and also the green peafowl. Apart from all this the place is a rainforest with some perpetual calls of birds and bugs. The central attraction in the national park is the Popokvil Waterfalls and the discarded hill station of Bokor. 

The moist evergreen wooded land of Bokor comprises of a deciduous forest in its northern part. It is a home for a variety of rare and threatened animals that embrace the Indian Elephant, leopard, Asiatic Black Bear, Malayan Sun Bear, Pileated Gibbon, Pig – tailed Macaque, snow loris, red muntjac deer, lesser mouse deer, pangolin, yellow throated martin, small Asian mongoose and a huge variety of the civet, porcupine, squirrel and bats. Over 300 species of birds reside in this national park that includes a variety of hornbills. 
The high altitude of the Bokor National Park provides ample opportunities for trekking. It is also a place to explore wildlife as the moist evergreen tropical forest is home to numerous waterfalls, rivers and many rare species of plants. 
Most famous for the abandoned Casino at the top of the mountain, there is also a church, buildings for French Protectorate and former kings. Such remnants remind Cambodian the French colonial era. Plans are underway to re-establish some sort of a luxury resort atop Phnom Bokor. 
Bokor Hill Station is an abandoned French town in Preah Monivong National Park. Construction started in 1921 on Elephant Mountains, about 20 km as the crow flies (42 km by the road) West from the town of Kampot, southern Cambodia. It has been abandon twice in its history, once when Cambodian fought for independence from France in the late 40's while, and then again in 1972 when it was overran by the Khmer Rouge. 

Visitors may enjoy stunning panoramic views from the mountain tops. They may also enjoy waterfalls, boating and rafting on the river in town. Other attractions include the Popokvil Waterfall where thundering falls provide a cool, refreshing pool to batch in. Teuk Chhou Rapids and Prek Ampil Resort are within a short distance from each other and are yet another place for enjoyment. Kampong Trach Mountain Resort, caves with their ancient ruins and the durian and pepper farms, Anlong Pring Bird Sanctuary are also worthwhile stops in Kampot. The little island of Koh Tonsay can be reached from Kampot via boat. 
Teuk Chhou Rapids 
Teuk Chhu is located about 8 kilometers north of Kampot provincial town. It is one of the most peaceful, pleasant little hideaways in the province. It is known to Locals as waterfalls. Teuk Chhou is in fact a series on sparkling natural rapids with crystal clear water which is always cool and fresh.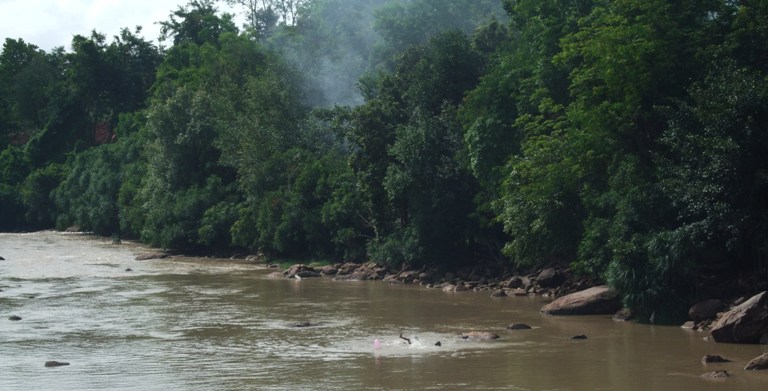 Durian Plantations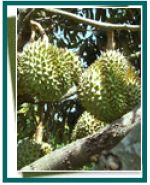 Durian plantations is within a proximity of Teuk Chhou Rapids. Kampot durian is famous throughout Cambodia for its flavor and sweetness. It is deemed superior to Thai durian by Khmer connoisseurs. Durian is a brown spiked skin,strong-smelling fruit. Some Cambodians like to eat it raw. Others use its creamy yellow flesh to make deserts. 
Caves near Kampot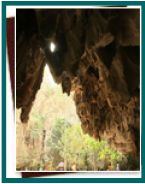 Series of caves near Kampot town are limestone caves, some dated back to pre-Angkorian era. Some limestone formations are in the shapes of elephants. Also, various brick structures amongst the stalagmites and stalactites are formed within the caves. There are Buddhist shrines and huge rocks balanced in a hole on the ceiling of the caves. 
---
Discover Kampot is Researched by Boran Tum and Ben Bao, illustrated by Ben Bao. 
Sources:
http://royalpeppercompany.com/about_kampot_pepper.html http://www.kampot-pepper.co.uk/faq/faq.htm http://www.cambodiatips.com/travelguide/kampot/sightseeing.html?Page=2 http://www.cambodiatips.com/travelguide/kampot/ http://www.tourismcambodia.org/provincial_guide/index.php?view=attraction&prv=7 http://en.wikipedia.org/wiki/Kampot_Province http://birdlifeindochina.org/birdlife/report_pdfs/pr_kampong_trach_iba.pdf